From a few items of household or office furniture to the whole building rubbish removal in Sydney, if you need any type of rubbish removal service whether that is in Sydney North, Sydney East, Sydney South, Sydney West, Sydney CBD, or the Northern Beaches of Sydney or maybe you are located in the Sutherland Shire area for junk removal at your place, Cleanup Rubbish Removal is the only rubbish removal company you need to contact for fast, efficient and cheap rubbish removal. We offer no-obligation the cheapest rubbish removal quotations, great prices, fully insured and a professional rubbish removal service in Sydney. We service customer's junk removal requirements from the smallest to the largest. We offer some of the fastest, efficient, and cheapest rubbish removal in Sydney.
Fast And Efficient Rubbish Removal
Cleanup Rubbish Removal is the rubbish removal company of choice for fast and easy professional rubbish removal in Sydney. We offer junk removal for all size jobs ranging from the removal of some unneeded old furniture, lounges, or sofas to clearing a whole floor for office refurbishment, hoarding cleanup to an end of lease cleanup, or deceased estate cleanup. Whether that is chairs, lounges or sofas, filing cabinets, desks, partitions, computers, or any other rubbish removal or rubbish collection job in Sydney we can get it done for you. We have the manpower, the systems, and experience to complete your job in a timely, professional, and efficient manner.
Commercial Rubbish Removal
If your commercial or industrial rubbish removal job in Sydney is big enough that we can access large trucks up to a massive 41 cubic meters in volume. This truck for rubbish collection is approximately 7.2 meters long by 2.4 meters wide by 2.4 meters high. In doing so on our large commercial rubbish removal projects we can achieve a greater win/win situation. Through using the biggest truck for these kinds of large projects of rubbish collection in Sydney we can gain efficiencies of labor and time which will therefore save your company's valuable time and money.
So if you are looking for a commercial rubbish removal company in Sydney call today at 1800 954 470 or use our contact page today for a no-obligation cheapest rubbish removal quotation.
Our office junk removal service in Sydney is particularly useful for companies who want to maintain productivity whilst relocating or refurbishment. Cleanup Rubbish Removal specialise in completing large projects of commercial rubbish removal and junk collection in Sydney in the most efficient and cost-effective manner so that there is minimal lost time and for the most cost-effective price. Our transparent, honest, and cheap rubbish removal pricing and high level of customer service are two more reasons why we are regarded as the best commercial rubbish removal specialists in Sydney.
Friendly And Reliable Residential Rubbish Removal Services
Cleanup Rubbish Removal is one of the leading Sydney rubbish removal company and we pride ourselves on giving our clients a fast, efficient, professional, and friendly service for all kind of rubbish removal in Sydney CBD regardless of the size of the job. We are proud of our customer reviews and invite you to discover what our clients have to say about our services in Sydney on our reviews page.
Our rubbish removal services in Sydney CBD are an affordable, professional timely, and fully insured rubbish removal service.
Our business is based on delighted business customers of all sizes and we would love to demonstrate our Sydney junk removal service to you. At Cleanup Rubbish Removal, we very highly value our reputation and look forward to helping you with your junk removal in Sydney. We look forward to working with you.
We take care of all the recycling and pay all the expensive waste disposal fees as all our prices include all charges and expenses.
Cheapest Rubbish Removal in Sydney
Whether as a result of building work, garden landscaping, or just a general decluttering of a property, our rubbish removal service in Sydney CBD is perfect. Simply give us a call, provide a rough estimate of how much junk needs to be removed and we'll provide you with an obligation-free quotation, it really is as easy as that!
Hoarding and waste can become a nuisance and take up space that could be utilised more effectively. Free up that space with our hoarding cleanup service.
If you are planning a home improvement, a garden makeover, or an estate cleanup in Sydney and will need rubbish removal and junk collection in Sydney, why not contact us in advance for a quotation? You can then include our Sydney rubbish removal service as part of your overall budget.

We do ALL the work so you can RELAX! Don't break your back!

With our service you only pay for the space you use.

We can provide instant quotes. (conditions apply).
We take care of all the recycling and pay all the expensive disposal fees as ALL our prices include all charges and expenses.

Who want an unsightly smelly skip bin sitting in you're yard! When you book with us we'll be done before the neighbours even know we've been.

You have better things do like spending time with family or friends then spending your weekend hauling rubbish out the front to a smelly skip bin.

Our staff are extensively trained, fully uniformed, professional and courteous at all times.
Best rubbish removal we've ever had. We have a huge garden and have been renovating so have a lot to be removed regularly. Cleanup Rubbish Removal is the best of all we've used and we give this business 5 stars on all counts, professional, friendly, clean, reliable and value for money. Can't recommend Cleanup Rubbish Removal highly enough. Sunil and Deborah Newport.
Deborah De Silva
Professional, Friendly, Clean, Reliable and Value for Money
Lloyd and his team helped us big time after opening up our Sydney office. We had some time constraints we had to work with to get the ball rolling and they did an awesome, efficient job removing all the rubbish left from the previous owners (which was a LOT!). I was excited to leave this review and I hope people get to see this so they know what they're getting, which is at the very least 5/5 stars in my books. Would recommend for sure!
Andrew Flood
Awesome And Efficient Services
Had a heap of rubbish after doing some renos. Gave Lloyd a call and he came and cleaned up absolutely everything, packed it into his truck and it was gone. Fantastic efficiency and a good bloke to deal with.
Grant Washington
Fantastic efficiency
Friendly and efficient Rubbish Removal service, after booking twice and rescheduling Lloyd and his team got the job done very fast with 2 truckloads within hours. Much better value than ordering a skip bin, thanks for your efforts.
Irene Edwards
Friendly and efficient
Look no further! Lloyd is the ultimate professional! You will not find a better price In Sydney. Lovely, polite and works hard! You're worth your weight in gold! Many thanks, Patty
Patty Sargent
Professionalism, Punctuality, Quality, Responsiveness, Value
How To Manage Green Waste In Sydney As more and more people in the world dispose of more and more waste, the impacts on the
Read More »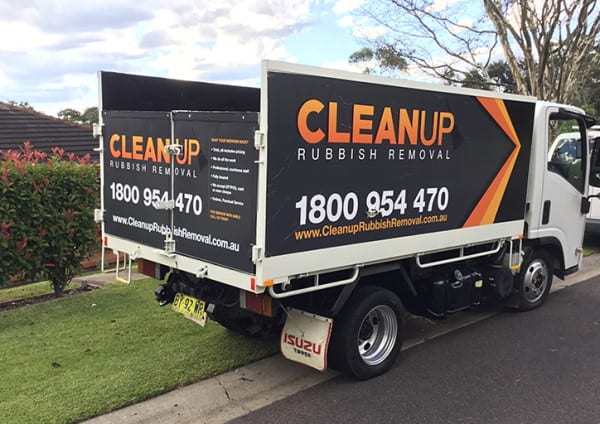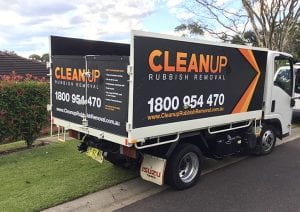 Hire A Professional Junk Removal Company In Sydney Today! Small and large businesses produce substantial amounts of rubbish from their manufacturing processes. This is similar
Read More »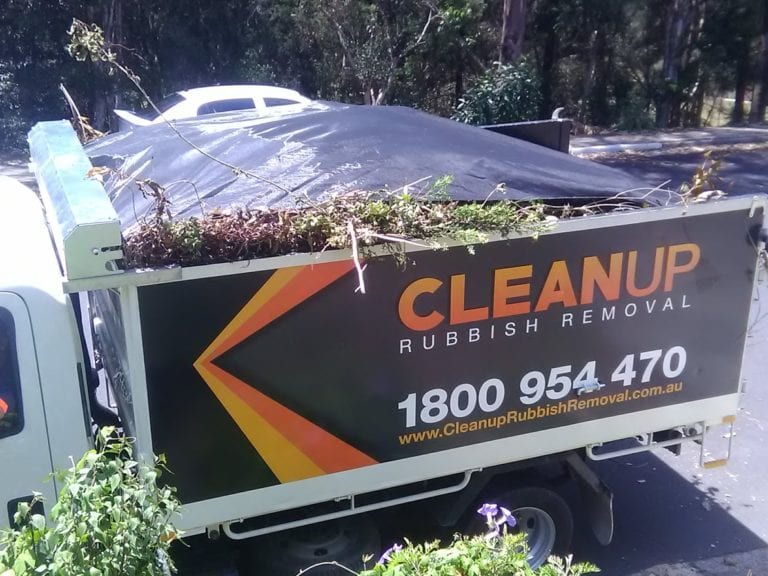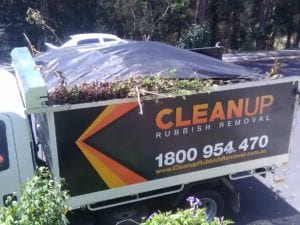 Green Waste Disposal – Lets Discuss In Detail If you've lived in Sydney long enough, then you know that green waste disposal is an issue
Read More »
Best Prices In Sydney
Get a free quote today!
What are you waiting for? Call us now to get your rubbish removed.